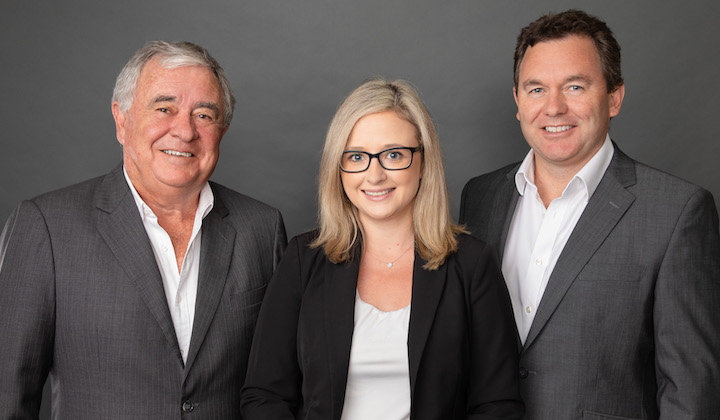 About Us
Riordan & Riordan is one of Australia's leading, boutique commercial law firms with a proud history of providing high quality legal services. We combine our legal expertise with a practical approach to commercial issues based on a wealth of business experience.
The firm has been built on the unsurpassed commercial law expertise and business experience of co-founder Chris Riordan.
Chris combines a distinguished legal career of over 50 years with an outstanding reputation in the corporate sector stemming from his integral role in reviving iconic Australian companies such as SPC Ltd and Golden Circle Ltd as well as Chair positions for a number of high-profile businesses. This practical commercial approach is reflected throughout the firm and is the reason that many of Australia's leading SMEs, high wealth individuals and family companies are our long-standing clients.
We understand our clients' issues because we understand business. We are committed to delivering each client the best legal solution through personalised service from senior commercial lawyers at affordable prices.
Our history
The Riordan & Riordan father and son partnership extends back to 1968 when Chris joined his father and brother at the original Riordan & Riordan legal practice in Shepparton, Victoria. This soon became the largest legal practice in Northern Victoria.
Chris was in the first group of lawyers to achieve accreditation by the Law Institute of Victoria as a business law specialist and, in 1997, he moved to Melbourne and opened Riordan & Partners in Lonsdale St, Melbourne. The firm grew to approximately 30 lawyers – including his son, Simon who specialised in franchising, business and property law.
In 2004, Chris and Simon established their own commercial practice and Riordan & Riordan was re-born with a new generation of father and son partnership. In 2018, Chris and Simon welcomed Naomi Filzek into the partnership.
Today, the firm attracts corporate and private clients that see it as a real alternative to the bigger law firms because of its personalised service and practical commercial solutions at realistic prices.